Community Day Activities in South L.A. Celebrate Dr. King's Spirit
Narconon California Drug Abuse Prevention Join In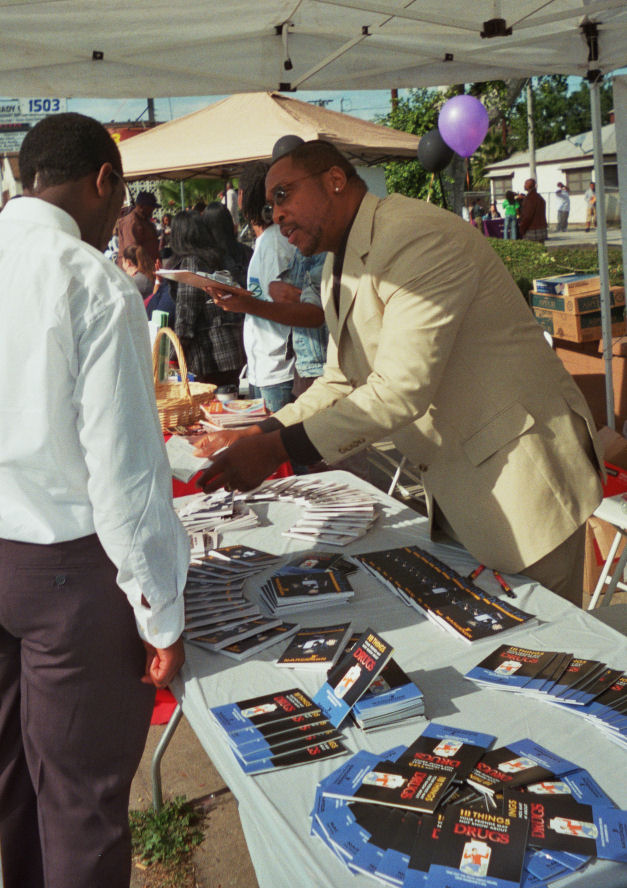 On Saturday, January 16th, in honor of the birthday of Dr. Martin Luther King Jr., Narconon California participated in the Los Angeles County Sheriff's Multi-Faith Clergy Council and the HOPE for Life Foundation sponsored "Community Day" events. Over the years "Community Day" activities have honored the memory and spirit of unselfish service set by Dr. King.
Following the 10 annual Multi-Faith Prayer Breakfast, attended by many diverse religious and community leaders; the festivities began on the blocks of Manchester Blvd.
Members of the community turned out by the thousands exploring the many booths, enjoying live music, activities for kids, food, job expo and each others' company. At one of the booths nearly a thousand booklets providing the truth about alcohol and drug abuse were given out to parents, educators, young people and community volunteers & leaders by Narconon California. Roger Davis, Narconon California drug education and prevention presenter remarked; "We were inspired by the many people we met who serve the community and work every day to fulfill Dr. King's Dream". Davis, a graduate of the Narconon California Program, continued,
"We were able to network with other non-profit groups who also care about helping our children stay free of drug abuse and alcohol abuse. We can work together to keep our youth's creativity and goals alive.
Community Day is an annual event established to share with the community many of the necessities of life they may lack and to provide available resources to improve their lives.
For more information visit www.communityday.net. And www.narcononcalifornia.com
If you or someone you love needs help with drug or alcohol addiction call 800-405-8409.